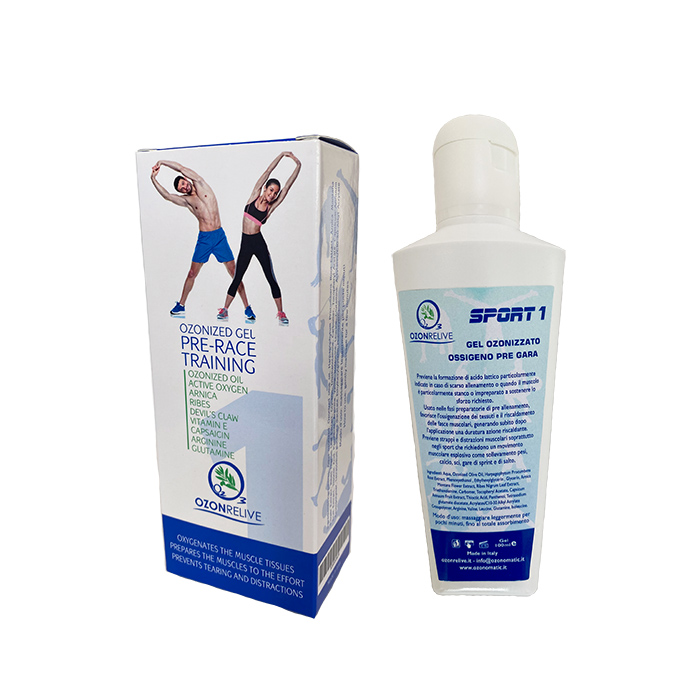 Oxygen to let the skin breathe
Ozonides to sanitize and reactivate the microcirculation
Vitamin E against free radicals, soothing for reddened skin
Olive Oil strongly compatible with the cutaneous sebum, sebum restorative
with great action on cutaneous tropism, stimulating the repairing processes
of epidermis and dermis.
Devil's Claw many studies have compared it's effectiveness to common anti-
inflammatory products
Arnica used in traumatology and in sport massages
Blackcurrant well-known natural anti-inflammatory
Lipoic Acid to increment the antioxidant capacities of the cell after physical
activity but mostly to prevent tendon and muscle damage during intense
training.
Arginine vasodilator to increase the rush of blood and consequently the oxygenation
Capsaicin chili pepper extract, heating with the capacity to stimulate the
blood rush.
Glutamine reduces the risk of over-training.